True Wireless Lifeline Assistance program gives you a FREE touchscreen Android smartphone (LG, Nokia, Samsung) loaded with 1,000 minutes, 1,000 texts every month plus 2 GB data. And you can use the data services wherever Wi-Fi networks are around. Arkansas, Maryland, Oklahoma, Rhode Island, and Texas residents are welcome to apply!
This company is not significant, neither it is a nationwide carrier. Still, True Wireless employees know how to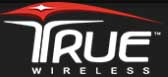 create value for Lifeline customers and serve the community in the best possible way. The team does its best to make this telecommunication vendor stand out among its competitors, offering high-end premium free government smartphones.
Get in touch with True Wireless.
Naturally, many people have questions about TW Lifeline assistance subsidy, company plans, phones, support, and other related things. The best way to get answers is to visit www.gotruewireless.com. TW website is an excellent primary source of information about the company and its activities. Besides online communication, you can contact True Wireless customer service dialing 1-877-412-1919. Two more ways to get a reply is by emailing to [email protected] or writing a letter to True Wireless, 215 W. Wilshire Blvd., Oklahoma City, OK 73116.
True Wireless Phones and Smartphones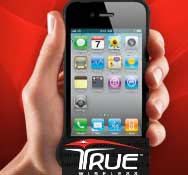 For the particular purpose of better customer satisfaction, the company's phones come in shapes of high-end mobile gadgets. They are True Wireless smartphones of LG, Nokia, Motorola, Samsung, Sony, and Apple brands. If you are not satisfied with the smartphone model you get from TW, you can upgrade it at companies website go truewireless.com for an additional fee. It is never a bad idea to get your government iPhone at a discounted price and enjoy using it with 1,000 free minutes you get every month.
Who can enroll in True Wireless Lifeline Program
Low-income families can get only one free phone per household. Also, to be considered for the Lifeline benefit you need to be a current participant in Medicaid, Supplemental Nutrition Assistance Program (Food Stamps or SNAP), Supplemental Security Income (SSI), Federal Public Housing Assistance (Section 8), Low-Income Home Energy Assistance Program (LIHEAP), Temporary Assistance for Needy Families (TANF), National School Lunch Program's Free Lunch Program, Bureau of Indian Affairs General Assistance, Tribally-Administered Temporary Assistance for Needy Families (TTANF), Food Distribution Program on Indian Reservations (FDPIR), Head Start (if income eligibility criteria are met). If you do not get any of these benefits, you can apply for True Wireless phones and plan services based on the low-income factor.
One should also bear in mind that it is mandatory to go through a recertification process (very quick) every year to keep the benefits provided by the Lifeline assistance through this or any other company. This process allows a more fair distribution of federal budget money to help those in a real need.
All Lifeline subscribers also have a right to change their service provider. You can be unsatisfied with the service of True Wireless or just want to move to another state where it doesn't operate. Moreover, you can apply to a different company without giving any reason. It is your right protected by law.