Sign up for Q Link Wireless Lifeline to get a FREE government smartphone with 1,000 FREE minutes plus unlimited texts every month & 3 GB of monthly data! No credit check, no bills, no contract, no fees. Just cool, free smartphones and excellent service from one of the fastest-growing phone assistance company in America.
To start with, there are many reasons why Q Link Wireless (often misspelled as "Qlink" or "Q-link") is one of the best vendors when it comes to providing Lifeline assistance. The company has been rapidly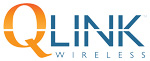 growing and expanding to new areas. Not to mention, it has seen a substantial increase in subscriber numbers lately. However, the main reason to join QLink Wireless is that unlike its many competitors, it ships free government smartphones (Alcatel, Blackberry, HTC, Huawei, Kyocera, LG, Motorola, Nokia, Palm, Samsung, Sanyo, ZTE) to all its new customers. It is the 21st century. Everyone wants a top-edge gadget. Nonetheless, many Lifeline companies supply their customers with old handsets. Q Link free smartphone program is a game-changer!
QLink Wireless Enrollment Application
If you want to enroll in Q Link Wireless Lifeline, you need to fill out the application and provide proof of your eligibility for the free government phone program participation. As has been mentioned before, you need to be either a receiver of assistance through some of the federal or state programs, i.e., food stamps, Medicaid, SSI, etc., or have a low income close to the poverty level. The best way to get the application is through the www.qlinkwireless.com website. On the other hand, in case you want to ask some questions about the program and its application process, you welcome to contact Q Link Wireless customer service by all available means: call 1-855-754-6543, fax 1-855-837-5465, or ask a question in QLink chat online.
Q Link Wireless Plans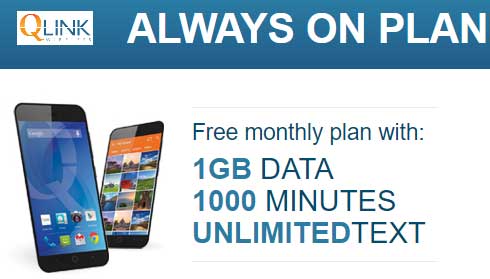 The Q Link Wireless service provider has several Lifeline plans available in Arizona, Arkansas, Colorado, Georgia, Hawaii, Idaho, Indiana, Iowa, Kansas, Kentucky, Louisiana, Maine, Maryland, Michigan, Minnesota, Missouri, Nevada, Ohio, Oklahoma, Pennsylvania, Puerto Rico, Rhode Island, South Carolina, Texas, Utah, Vermont, Washington, West Virginia, and Wisconsin. The company expands its operations to other states as well.
Q Link Wireless Smartphones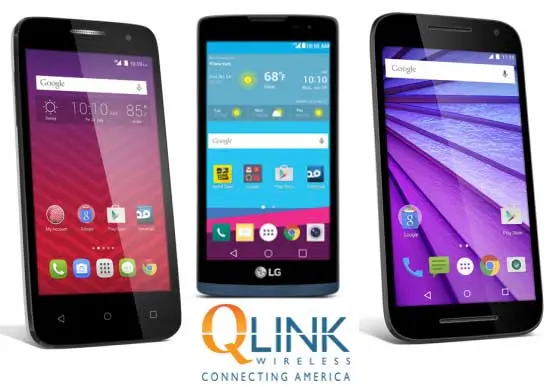 Q Link Wireless offers a range of free smart gadgets at no cost to its customers. There are many various models and brands available. It is worth noting; customers cannot choose what phone they receive from the company. So, if you are looking for a Q Link iPhone or Samsung S9, it is not even worth applying. However, the latest models of the coolest smart devices are costly and Lifeline companies do not provide them, as a rule. Still, Q Link smartphones come in a great variety with the most common features included. So, do not feel disappointed if you get just a standard Android phone. They are more than enough for everyday use. Also, you can always access the manual for your Qlink smartphone at www.qlinkwireless.com. Do not forget, you get minutes, unlimited texts, and 3 GB of data from Q Link Wireless for FREE, as well!