Sign up for Assurance Wireless which gives a FREE SMARTPHONE or cell phone with 1,000 FREE voice minutes and UNLIMITED texts every month and 4.5GB data via its Lifeline plan! California subscribers get a FREE Android smartphone with unlimited texts & minutes & 6GB of data every month. The Emergency Broadband Benefits participants receive a fully unlimited plan (texts, minutes, data + 10GB hotspot) in 2021!
Started as a subsidiary of Virgin Mobile USA, Assurance Wireless has become probably the most popular

Lifeline program provider in our nation. Today it serves its free government smartphones and cell phones together with a free monthly minute & text plan in over 40 states, and the list is growing. It has millions of subscribers and an excellent coverage area. The carrier's services are appreciated by the customers and ensure they do not switch their Lifeline contract to another provider.
Assurance Wireless Lifeline Plans
Wonderful news in 2021! All new and existing customers get UNLIMITED minutes, texts, and data. On top of that, 10GB of free hotspot data is at your service! This plan is called Assurance Wireless Unlimited. It is offered as a combination of a regular Lifeline plan with government-approved Emergency Broadband Benefit (EBB).
As has been noted above, AW has a basic Lifeline plan for subscribers from all states (where it is available) except California. Here, the company's Lifeline program provides a free-of-charge smartphone or conventional mobile handset plus free 1,000 airtime minutes every month plus unlimited texts plus free voicemail, caller ID, call waiting, 911 access, 211 calls. A great Nationwide Sprint Network coverage enforces this set of things. Also, you get 4.5GB of data at no cost to use your brand new Android smartphone to the full extent!
In California, all new customers of AW California Lifeline receive a free government Android smartphone plus unlimited texting & talking plus 6GB of high-speed 3G mobile data every month. This free gov phone provider has come up with a unique name for its Lifeline California subsidiary; it calls its plan the California FREEdom Plan.
Today, the company serves customers in the following states: Alabama, Arkansas, Arizona, California, Colorado, Connecticut, District of Columbia, Delaware, Florida, Georgia, Iowa, Idaho, Illinois, Indiana, Kansas, Kentucky, Louisiana, Maine, Massachusetts, Maryland, Michigan, Minnesota, Missouri, Mississippi, Nevada, North Carolina, New Hampshire, New Jersey, New Mexico, New York, Ohio, Oregon, Pennsylvania, Rhode Island, South Carolina, Tennessee, Texas, Utah, Virginia, Washington, West Virginia, and Wisconsin.
If a customer of AW wants an extra package of voice minutes, texts, or data, these are available for purchase, too. The same goes for the unlimited international calls & texts option. To get these options, one needs to use Assurance Wireless top-up. The latter can be done online, in a personal account, by calling AW customer service or contacting one of the company's resellers or purchasing the top-up cards.
Assurance Wireless Phones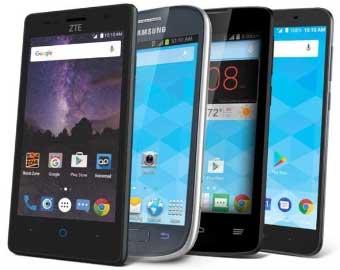 The Lifeline company gives its customers one of the handsets it has. The company's cell phone list includes Alcatel OneTouch Cinch, Kyocera Jax S1360, and others. If you get an Assurance Wireless smartphone, it will probably be either Coolpad Avail or ZTE Quest.
However, it is not required that you get a free government phone. If you wish, you can only enroll in Assurance Wireless for free monthly minutes and texts and use your own device. Check with customer service if your phone will work in the AW network.
Assurance Wireless Application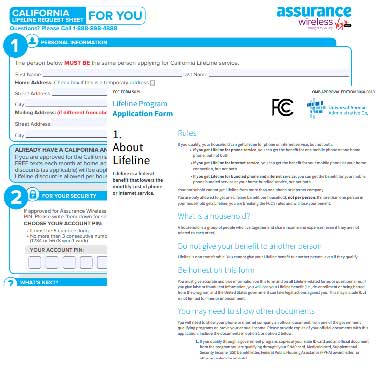 Go to www.assurancewireless.com to start an application process and become an Assurance Wireless user. You can also begin the process by contacting the customer service of AW.