A free smartphone from Life Wireless Lifeline Program comes with 1,000 FREE monthly minutes, UNLIMITED texts & 3 Gb data. California Life Wireless customers are provided with an UNLIMITED amount of minutes/texts for free + 3 Gb data. In Oklahoma, subscribers can have an UNLIMITED Lifeline plan with 5 Gb data!
The free government cell phone service from Life Wireless is a top-notch one. The company supplies its

eligible customers with a free handset with all the features needed: Voicemail, Text messaging, Call Waiting, Three-way calling, Call Forwarding, Caller ID service, No roaming charge, No charge for domestic long distance calls, Nationwide Calling, Rollover Minutes, Affordable Recharge Plans. In general, everyone who signed up for government-sponsored wireless service has an option to choose the vendor freely. Without a doubt, this provider is recommended by many.
The area where low-income and needy Americans can enroll LW Lifeline phone assistance is huge and includes: Arkansas, Arizona, California, Colorado, Georgia, Iowa, Illinois, Indiana, Kansas, Kentucky, Louisiana, Maryland, Michigan, Maine, Minnesota, Missouri, Mississippi, North Dakota, Nevada, Ohio, Oklahoma, Pennsylvania, Puerto Rico, Rhode Island, South Carolina, Texas, Utah (750 minutes, unlimited texts & 3GB for Utah residents), Virgin Islands, Washington, Wisconsin, and West Virginia. The wireless vendor might expand further, too.
Given this point, to get your Life Wireless application and apply for a free Life Wireless smartphone plus complimentary service, visit www.lifewireless.com or call the Life Wireless customer service at 1-888-543-3620. Additionally, anyone can get more information about the service and the program by writing the email to [email protected]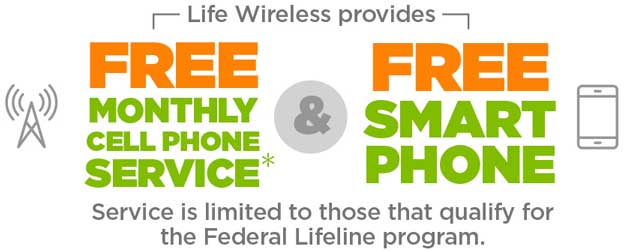 This company offers a Lifeline discount to low-income families and individuals for wireless services. To obtain Life Wireless service, potential subscribers must meet specific eligibility requirements such as receiving governmental assistance or a household income that is 135% or below the federal poverty level for their state. The specifics of what determines a potential subscriber's eligibility are specific to each state. Provider's service is limited to one per household, and cannot be combined with any other Lifeline offering.
Life Wireless Phones and Smartphones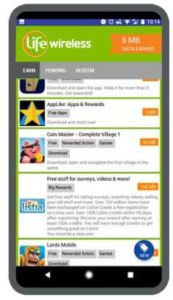 On the positive side, there are many brands and models of handsets given for free from the company to needy applicants. At present, Life Wireless phones and smartphones offer Alcatel, Blue Advance, Blu Dash, HP Veer, Huawei, LG, Logic, Lenovo, Motorola, Nokia, PCD, Pantech, Plum, Samsung, Siemens, Social Mobile, Wind, and ZTE models. The customers can not choose a specific handset, though. The same is true for customers of many other Lifeline subsidy providers. Still, the company adds more and newer phones and smartphones to its pool.