Enroll in FeelSafe Wireless Lifeline and get your free cell phone or free smartphone together with 1,000 minutes, 500 texts, and 3 GB data every month at no cost! For California residents, Feel Safe Wireless gives unlimited minutes & texts plans with 3 GB of data.
FeelSafe Wireless is a Lifeline Assistance program participating project created and managed by AirVoice

Wireless. FeelSafe's mother company itself is a well-known mobile phone operator with superior Pay as you Go and unlimited plans. Being a part of a larger wireless enterprise gives Feel Safe and its customers some privileges that other players of the Lifeline market do not have.
FeelSafe Wireless Lifeline Program
The very existence of FeelSafe Wireless aims at serving low-income Americans and providing them free government cell phones with no cost monthly texts and minutes. Hence, basic rules of the Lifeline enrollment apply to every customer of FeelSafe as well. The GSM (service) network of the carrier is nationwide which is convenient if you travel to other states and need to use your headset there.
FeelSafe Wireless Phones & Plans

At present, the company conducts its Lifeline business in California, Kentucky, Michigan, Mississippi, Ohio, Oklahoma, Pennsylvania, South Carolina, and Wisconsin, and plans to spread to other parts of our country.
The free government phones from this provider are offered to all eligible subscribers who qualify for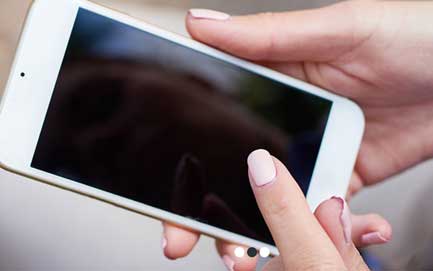 the Lifeline service and is limited to one headset per family. The FeelSafe Wireless phones come in different making and of different brands. You cannot choose what model you get with the provider: it can be a regular cell phone or a free smartphone. To put it another way, if you get a free cell phone from the company and it is not a smartphone model, you cannot trade it for another model. However, you can bring your own iPhone, Blackberry or an Android smartphone and use it with the free monthly plan from FeelSafe.
Presently, there are three types of Feel Safe Wireless monthly plans. A Feel Safe Lifeline plan for California customers offers unlimited talk, text, 3 GB of data, and 100 international text messages. If you live in Oklahoma, you get 1,000 talk minutes, 500 texts, MMS, and 5GB web data every month. The minutes and texts are unlimited of Tribal Oklahomans. In other states of FeelSafe services, the company gives only 1,000 free monthly minutes, 500 texts & 3 Gb. Provide that you need more minutes, extra minutes, data, and more can be bought from the company.
To enroll in Feel Safe Wireless Lifeline, you need to meet the general eligibility criteria and start the process filling out the FeelSafe Wireless (AirVoice Wireless) application, available for download at www.feelsafewireless.com or from FeelSafe Wireless customer service.