The first-rate offer from Tag Mobile Lifeline: California TAG Mobile subscribers get a free smartphone + unlimited minutes + unlimited worldwide texts + 500 MB LTE data for first three months, 1 GB LTE 4th month onward. Can anyone get any better deal? Subscribers in other states get a free cell phone, 1,000 free minutes, unlimited texts along with 3 GB web package!
You might be used to hearing that the government does not care about the poor Americans. It turns out, it does. In spite of the lack of unlimited resources, Washington finds money to sponsor Lifeline assistance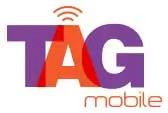 program aimed at bringing free or discounted service to every family in need. For the purpose of serving low-income Americans, TAG Mobile, a wireless telecommunication company headquartered in Dallas, provides free government cell phones with free monthly plans to those who meet the requirements of the program. At present, the company's business covers 19 states. They are Arkansas, Arizona, California, Colorado, Iowa, Kentucky, Louisiana, Maine, Maryland, Minnesota, Michigan, Missouri, Nevada, Oklahoma, Pennsylvania, South Carolina, Texas, Wisconsin, and West Virginia.
TAG Mobile Lifeline Program
The Lifeline program of this leading company is open for you if you meet the program participation or low-income requirements. Incredibly important for all applicants is to provide proof of their qualification. We have created a step-by-step roadmap to get a free smartphone from the government (or a regular cell handset) links to which you can find on the top menu of this page. The best way to enroll in TAG Mobile Wireless Lifeline aid is to apply online www.tagmobile.com site. You can see for yourself; it is effortless to apply online there. In the event when you do not have internet access, there are other options to become the customers of the company.
TAG Mobile Customer Service Support
The first thing to remember is that you are not left alone without answers. TAG Mobile is one of the most supportive Lifeline partners. There are many ways to reach the company representatives. You can visit the company's website tagmobile.com and start a chat there. In like manner, you can call a 24/7 customer support number at 1-866-959-4918 and speak with a human representative. Likewise, customers and applicants can write to the company's mail address which is 1330 Capital Parkway, Carrollton, TX 75006.
Tag Mobile Plans
All TAGMobile wireless plans include similar features like no contracts, no bills, nationwide coverage, no cost, assured discount every month, caller ID, call waiting, and voicemail. All new online applicants get a FREE smartphone from the government and this provider. However, customers of this pioneer of affordable wireless communication sector based in California obtain unlimited numbers of airtime minutes & texts. The rest of the states are given 1,000 free minutes that do not roll over and are replenished every month. TAG Mobile top up is sold at the tag mobile.com website or in the form of minutes cards at retail locations.
TAG Mobile Phones, Smartphones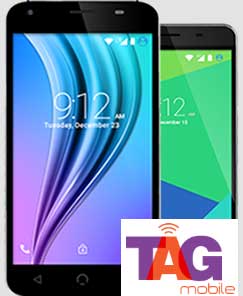 To the best of our knowledge, all customers of this free phone provider get TAG Mobile smartphones. They are labeled as Nuu X4, Nuu N5L, Nuu N4L, BLU Dash 3.5 Ce, Nuu NU3S, CellAlure Mini 3.5. Blu Dash JR is offered for $29.89, and Lush Phone Smart is sold for $49.95 on the carrier website's online shop. You can consult with the customer care about other smartphones or cell phones you can get.