A Real Lifeline from CHOICE WIRELESS Provides a FREE phone or smartphone, 1,000 FREE nationwide calling minutes, UNLIMITED text/picture messaging, and 3 GB of data at no cost every month! Tribal residents get free unlimited minutes & texts + 4 GB full-speed data package with their phone.
Choice Wireless is a telecommunication company specializing in providing affordable wireless service in America and the Caribbean.

It is a subsidiary of Commnet Wireless. Interestingly, the company does not only sell cell phones, smartphones, modems, home phones as well as offers some prepaid cell phone plans, pay as you go plans, internet plans, home phone plans, business plans, and others. Choice Wireless also serves as a Lifeline assistance program provider and offers free government smartphones and cell phones in Arizona, Colorado, New Mexico, Nevada, Utah, and Montana.
Choice Wireless Lifeline Eligibility
The company offers a great deal to connect to family, work, and 911 for free. It gives you a free phone or free smartphones and free service every month. Of course, you need to be eligible for Lifeline assistance to enjoy your wireless benefits. Usually, it is very probable that you qualify for free phones and service if you are enrolled in government assisted programs like Medicaid, Supplemental Nutrition Assistance Program, Food Distribution Program on Indian Reservations, and others. Also, you can find yourself being income-eligible. Check the States page for state-specific details or call provider's customer service at 1-800-CHOICE-9 (1-800-246-4239).
Choice Wireless Lifeline Plans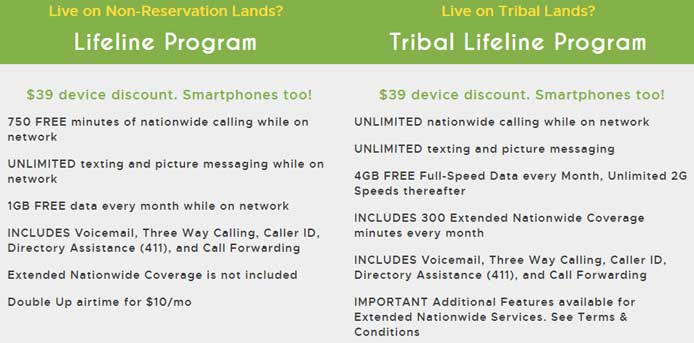 The company offers two types of Lifeline plans. The first one is for low-income Americans who live on non-reservation lands. Subscribers of this plan get a free phone or $39 discount on any other Choice Wireless phones or smartphones. They also get 1,000 minutes and unlimited text and picture messaging every month at no cost for as long as they qualify. This plan includes 3 GB of FREE very fast data for your smart device. The second plan is for Indians living on tribal lands. This plan is more extensive as it not only gives a free handset but also includes unlimited minutes and texts with 4GB full-speed data package. Both CW plans include basic features like Voicemail, Three-Way calling, caller ID, and call forwarding.
In case you need more minutes or data for your plan, you can always get the ChoiceWireless top up using their website, www.choice-wireless.com or contacting their authorized agents. The list of all authorized agents of Choice Wireless can be found at the site, as well.
All things considered, Choice Wireless is a versatile wireless company with some good options for Lifeline customers in the states where it conducts its business.